We value long-term relationships
Employee Benefits
We value our employee's personal well being and do our best to create a healthy work life
Paid Leaves
Employees are entitled to a certain set of leaves. We believe constant hustle can affect one's level of productivity.
Insurance
Our health and life insurance policies cover not only our full-time associates, but also their dependent spouses and children.
Career growth
By providing internal career mobility, and learning opportunities, we enable you to own your career and tailor your advancement.
Competitive salary
Employees are provided a competitive pay as well as the possibility of earning an annual bonus.
Learning and Mentorship
Helps in building Trust, connection, guidance, upskilling to support and encouragement in their career and personal development.
Telecommuting
Colleagues who have been part of the organisation for more than 1 year and with proven performance avail work from anywhere flexibility.
Flex Schedules
Colleagues who have been part of the organisation for more than 1 year and with proven performance enjoy working with flexible schedules.
Talent referral bonus
When a suggested applicant is confirmed, associates receive a bonus.
Certifications
We reimburse 100% of the exam expenses for any certification that will benefit you and the firm if it is cleared successfully.
What's Happening
What's Happening
Saturday Shenanigans

Every Saturday, we host fun-filled weekly events to build interpersonal relationships.

Getaway Trips

We organise one-day retreats as they are perfect opportunity to boost teamwork and positivity among team members

Celebrations

Festivals and birthdays are the perfect time to recognise and honour the efforts of the entire team and of the individual respectively.

Newsletter

We issue an internal newsletter that summarises news, announcements, fascinating initiatives, the journey of a star performer, and other significant information that all of our team members should be aware of.
Are We a Good Fit
We all offer something unique to the team. Here are the values that we inculcate
People first

We value both our employees and our customers equally

as allowing individuals to drive the business rather than the other way round produces positive results, ultimately leading to success.

Freehold

We encourage you to build your own playbook.

Because the environment is small, you have a direct line to action and a true end-to-end ownership of what you create.

Choose your path

Here, you will direct your own growth while facing the difficulties of a firm on the verge of greatness

Our route shifts as yours does. So you pick yours, and we'll still pick you.

Together we build

Our individual duties may vary, but it is our collective responsibility to take initiative.

Every endeavour is the result of genuine cooperation, mentorship, and trust.

Consistency

We do not hesitate, we do not make excuses, and we consistently produce value.

Anyone may start anew, but we believe it is consistency that determines an overall success.
Are You a Good Fit
We look for certain qualities in the people we employ since our team represents and fosters the culture we are proud of.
Challenge yourself

Step out of your comfort zone and challenge yourself to improve your skills.
Be a better speculator and take smart risks as well as learn from the experiences.
Inculcate a sense of judgement that prompts you to take decisions without antagonising them.

Zealous

Ambitious about not just your work but also about your contribution to the team as a whole.
Along with being ambitious you are also mindful of being empathetic to the other members of the team.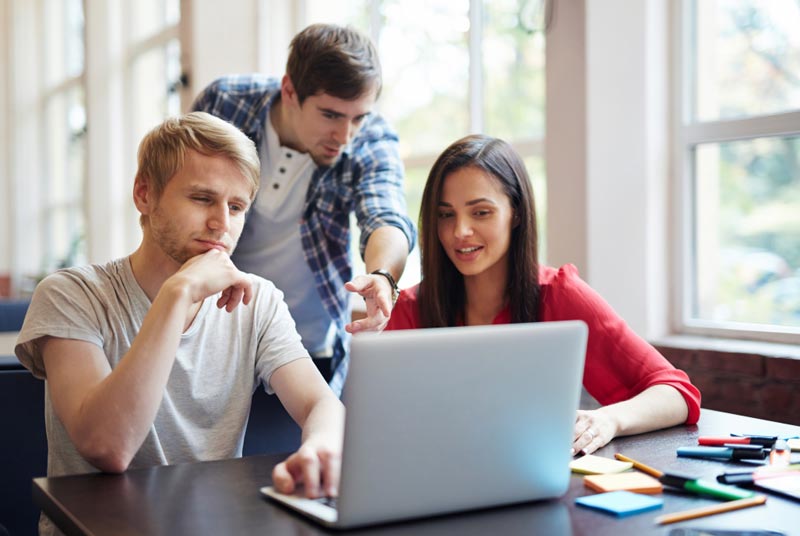 Curious learner

You get curious as it is the wellspring of all ideas.
Initiate curiosity about our operations and clientele.
Do not be afraid to express interest in projects that are outside of your area of expertise.

Innovative

With your innovative perspective, you challenge conventional ideas and propose alternative ways to think about and solve challenges that occur.
You keep us agile by reducing complexity and taking time to simplify the problem at hand.
Better judge

At times a sharp sense of judgement distinguishes and enables you to make informed judgments.
Go beyond finding solutions to challenges by finding remedies to fundamental problems.
Strategic thinking and articulation are imbibed in you

Resilient

The more resilient you are, the better you will be able to deal with a fast paced work environment.
A resilient mindset is better prepared for the trial and error necessary to develop better solutions.
Communication

Being eloquent in communicating your opinions improves the smooth flow of operations
You respect others on the team regardless of their position or disagreement with you.
You can discuss, and settle matters with a client with confidence.

Team player

Collaboration with others, and occasionally managing others, is critical to the success of a project.
Are inclusive of everyone on the team and help the ones who need assistance
Making things official
There are numerous opportunities to exercise, practice, fail & achieve. Fasten your seatbelts and enjoy your ride with us.
Are you looking for an internship?
Unsure which field is best suited for you? No worries we have a plethora of options for you to choose from
Apply For

Internship
Are you looking for a job?
Looking for better opportunities? Don't fret over it, we have a plethora of options for you to choose from.
Apply For

Job
Ready. Set. Send!
To get better acquainted with our hiring process, continue reading
Application
The process starts with submitting a duly filled up application form mentioned on our website.
Getting shortlisted
Upon receiving an application, our recruiting team processes it, and the chosen applicants are notified within a week. Not shortlisted? No worries! We will contact you if and when a position is available
03
Scheduling an interview
Scheduling an interview
Once shortlisted, our HR team will get in touch with the respective candidates to schedule their interview at their convenience
Round one - Interview
Our recruiting team will conduct the initial round of interviews with the candidates to get to know what rows their boat.
Round two- Interview
Candidates will be asked domain-specific questions in the second round of interviews. This gives us insight into their subjective knowledge.
06
Round three- Interview
Round three- Interview
Before getting on board, candidates must complete a test project within the allotted time.
Welcome aboard!
We eagerly wait to welcome the candidates who have cleared the three rounds of the interview on our team.